Ancient crosses at St. Canice's in Kilkenny
These crosses are among the grave markers surrounding the Cathedral of St. Canice in Kilkenny. St. Canice (514-598) established a monastery here. Kilkenny town was named "Cill Ceannaigh" in Irish after him. We also have photos of the Celtic high cross at Drumcliff and again in 2007 we visited Drumcliff, Sligo, Ireland and photographed the ancient cross mentioned by W. B. Yeats in a poem that he wrote. We also have photographs of another cross at St. Canice and an ancient stone cross in County Donegal.
For more on ancient Ireland, take a look at our favorite Irish links page.
Co. Kilkenny NEXT
Co. Kilkenny PREVIOUS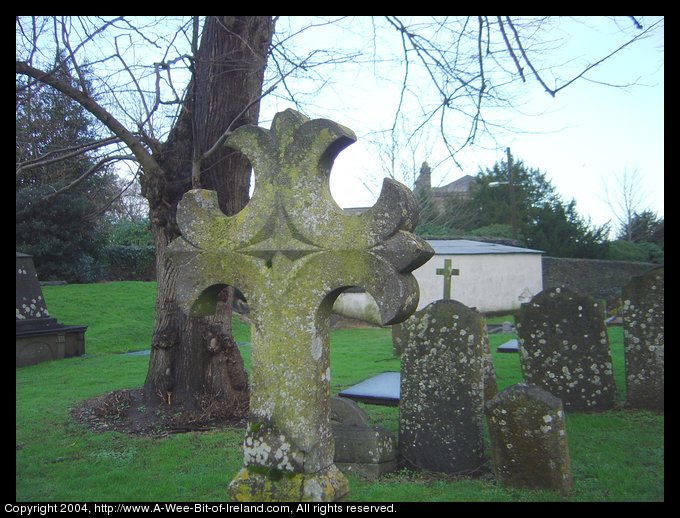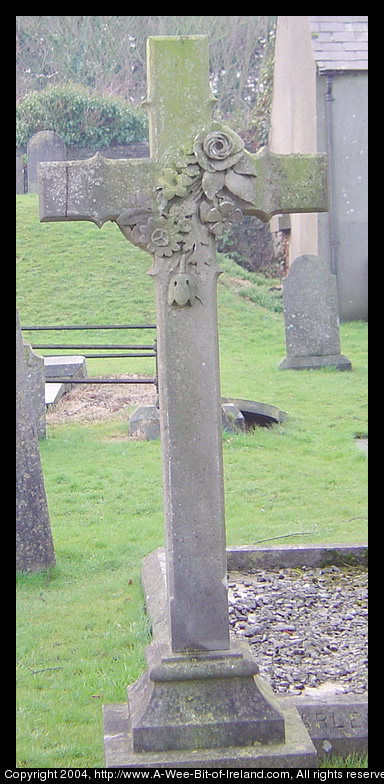 This page is on a slow server. Please be patient while the pictures load.
Copyright 2004-2008, A-Wee-Bit-of-Ireland.com