High Cross at Drumcliff
These are photos of the Celtic high cross at Drumcliff. The carvings on the cross are of biblical scenes such as Adam and Eve. St. Colmcille (St. Columba) founded a monastery here. The round tower across the road and the high cross survive from the monastery. The round tower was built between 900 and 1200. The high cross may be from 1100. Columcille was born in 521 and moved to Iona in 563 and died in 597. I photographed this Celtic high cross again in 2007.
A photo from County Donegal near the birthplace of Columcille.
This cross is near the grave of W. B. Yeats.
More photos of the cross and information about the cross are at University College Cork.
A translation of "The Life of St. Columba" is also at University College Cork.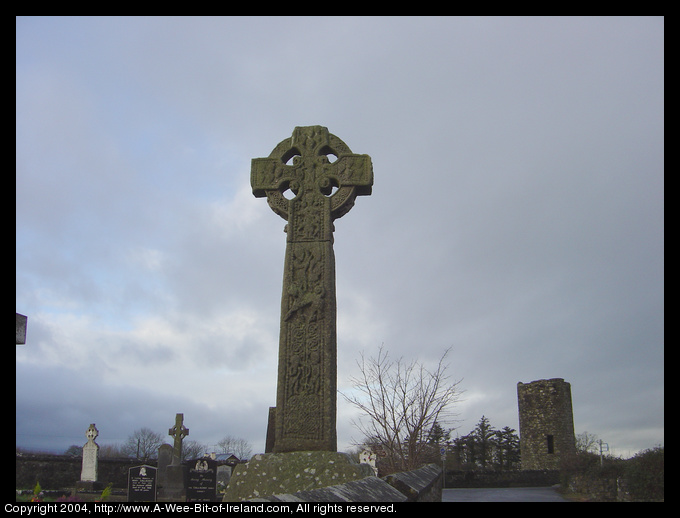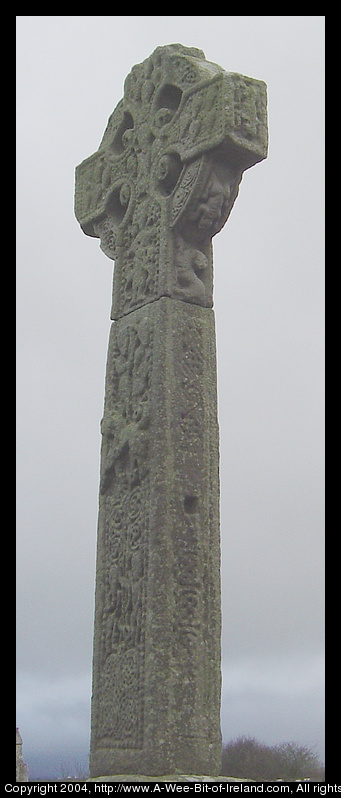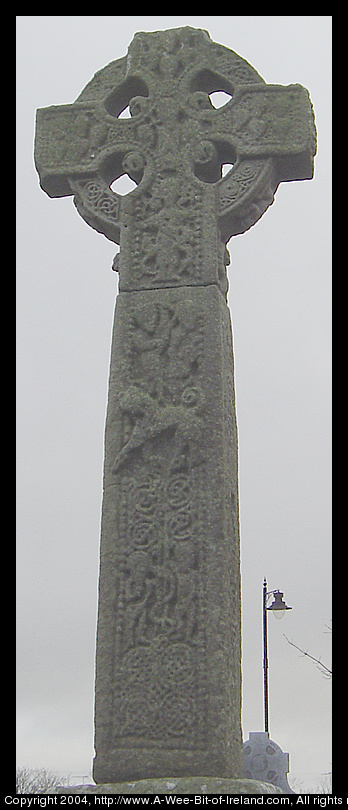 This page is on a slow server. Please be patient while the pictures load.
Copyright 2004-2008, A-Wee-Bit-of-Ireland.com