St. Kieran's College in Kilkenny
St. Kieran's College in Kilkenny. This is now part of the National University of Ireland, Maynooth. I had read that Jonathan Swift (1667-1745) studied here, but received this helpful correction from Kilkenny:
This is clearly stated on the Kilkenny web page.
Another web site had a photo of St. Kierans at http://www.ossory.ie/stkierans.htm with some history of Kilkenny. But, as of December 2009, the links are broken. An on line encyclopedia entry about St. Kierans is at
http://en.wikipedia.org/wiki/St_Kieran's_College.
This photo of St. Kierans College was taken in January, 2004.
Co. Kilkenny NEXT
Co. Kilkenny LAST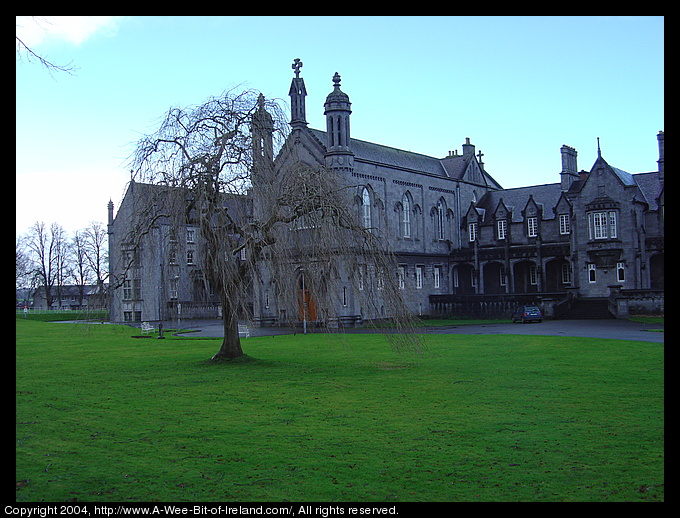 This page is on a slow server. Please be patient while the pictures load.
Copyright 2004-2007, A-Wee-Bit-of-Ireland.com