A Street in Letterkenny, Donegal
This is a street in Letterkenny, Donegal. The public library is the yellow building with a clock tower on the corner. We found the librarians there very helpful. Letterkenny is the county town of Donegal.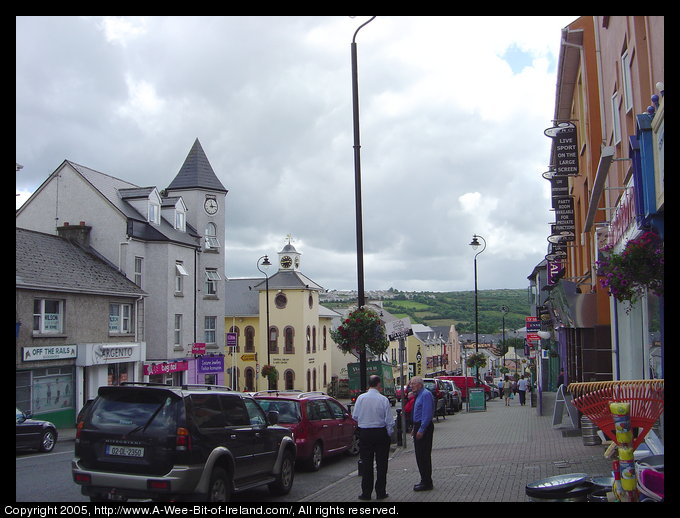 At one time, the Donegal County Library had some very nice essays on the history of County Donegal and the people that live there. Copies of these might still be found at an internet archive.
Products made in Letterkenny are available from Janne O'Donnell at A-Wee-Bit-of-Ireland.com.
This page is on a slow server. Please be patient while the pictures load.
Copyright 2005-2009, A-Wee-Bit-of-Ireland.com