Kilclooney More Dolmen in County Donegal
This is Kilclooney More portal tomb in County Donegal, Ireland. The smaller monument to the left in the photo was obviously inferior workmanship since it has tumbled down at some time in the last 6000 years. The larger monument is still standing and is a beautiful sculpture.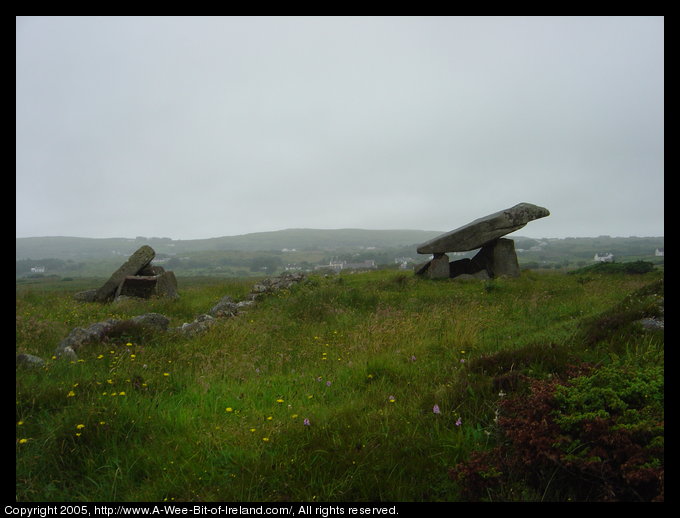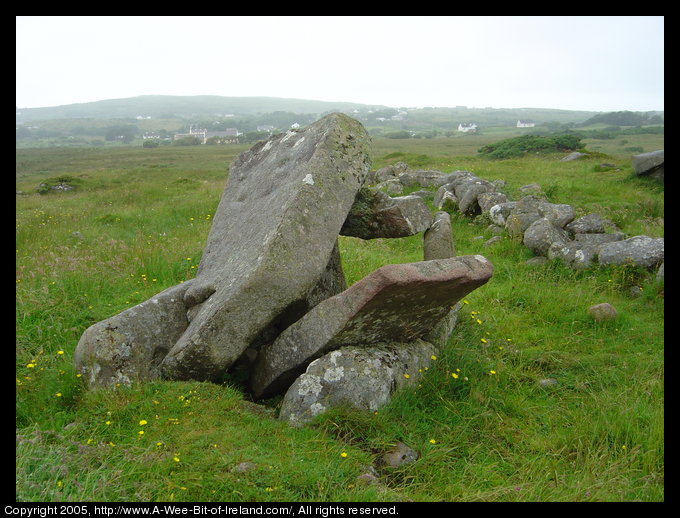 This page is on a slow server. Please be patient while the pictures load.
Copyright 2005-2006, A-Wee-Bit-of-Ireland.com