Sheep herder near Kilcar, Donegal
This man was herding sheep in Churchtown, Kilcar, Donegal. He told me that he had been shearing all the previous day and invited me to help. I told him that it had been almost forty years since I last sheared a sheep and was not yet ready to start again. This is very near St. Cartha's Church. Traditional Irish hats made in County Donegal like the one he is wearing are available at https://www.a-wee-bit-of-ireland.com/.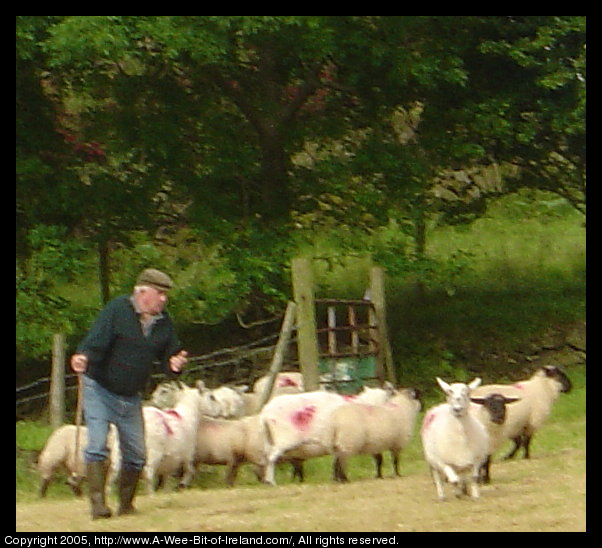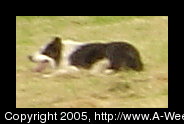 This page is on a slow server. Please be patient while the pictures load.
Copyright 2005-2006, A-Wee-Bit-of-Ireland.com