I noticed a mention of "Megalithic Tomb" on the ordinance survey map near Kilcar (Cill Chartha), Donegal. Twice I walked by it without seeing it, so I finally stopped to ask. The nice lady in her garden in front of her house said that she did not know of any megalithic tombs, but her son might. Her son did not know of any megalithic tombs in the area either, so I asked about Diarmuid and Grania's bed. He said it was just over the hill and I couldn't miss it. I said I had already missed it and needed extra help since I am an American. He gave detailed directions and when I asked he said it was OK to walk across the pasture. So, when looking for a megalith, it sometimes helps to ask for Diarmuid and Grania's bed.
The story of Diarmuid and Grania may be found at http://www.sacred-texts.com/neu/celt/gafm/gafm77.htm. And the entire book as translated by Lady Gregory and with an introduction by W. B. Yeats is at http://library.beau.org/gutenberg/1/4/4/6/14465/14465.txt. For those who are megalith enthusiasts, here is the approximate grid location: grid G 598,755.
I also have photos of the megaliths named Poulnabrona in County Clare, Kilclooney More in County Donegal, Cloghanmore in County Donegal, Creevykeel in county Sligo, and a standing stone in County Donegal. More photos of standing stones are at https://www.a-wee-bit-of-ireland.com/eire_2007/standing_stones/.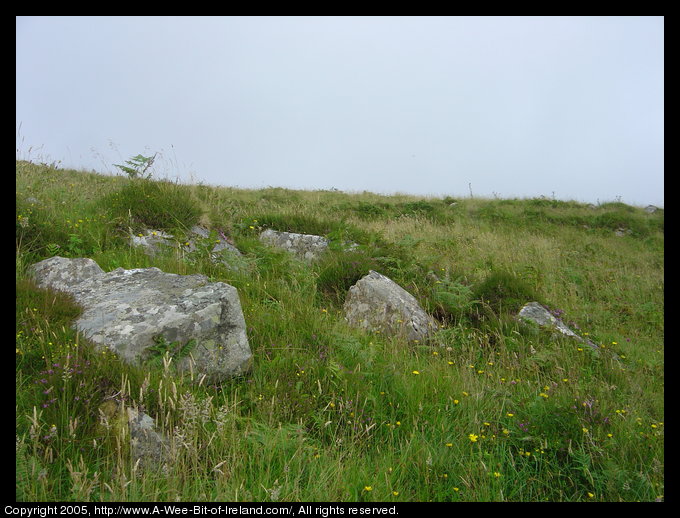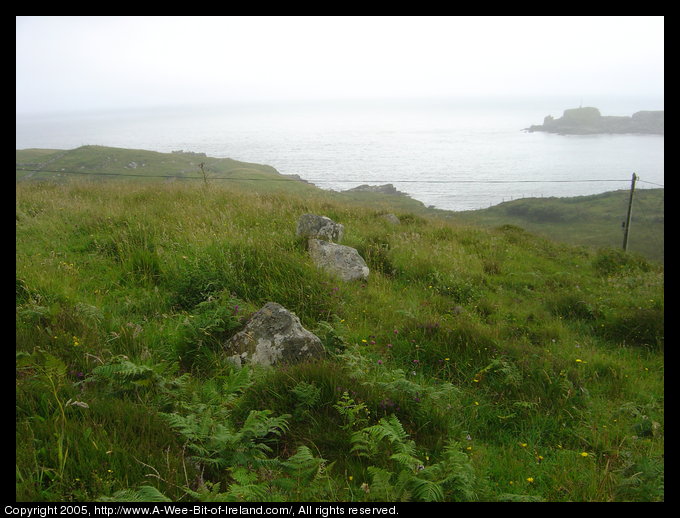 This page is on a slow server. Please be patient while the pictures load.