Inishkeel Island, Donegal
Ruins of a church on Inishkeel Island (Inis Caoil) near Naran (An Fhearthainn), Donegal. The second photo is a closeup of an arched door and window.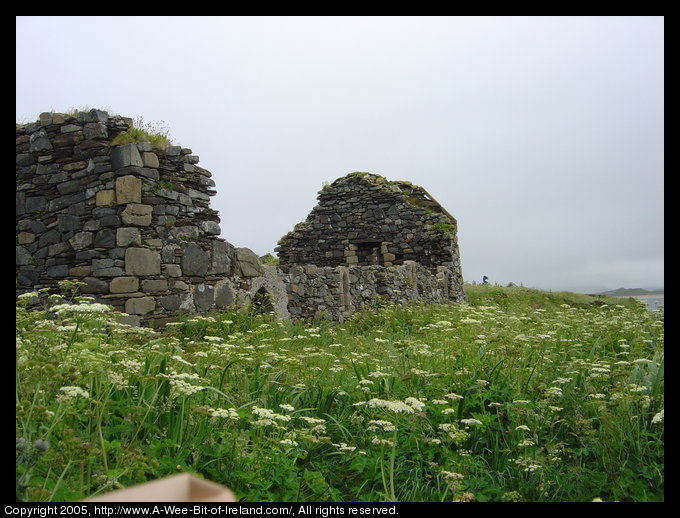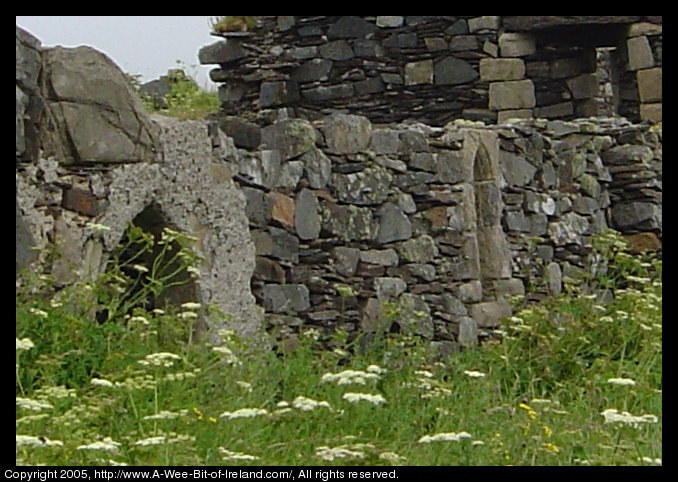 In 2008, there was a rumor that singer Michael Jackson was intending to buy this island. This rumor made the photos on this page very popular for a short time. The
BBC quoted Martina Barrett
:
"Our family only owns half of the island, so it is the other half of the island that is on the market,&quot she said.

She said that while the island was beautiful there was no planning permission for it and no way of living on it.

"I'm not quite sure what his plans would be," she said.
This page is on a slow server. Please be patient while the pictures load.
Copyright 2005-2008, A-Wee-Bit-of-Ireland.com