Near Glencolumbcille
This is a view of Skelpoonagh Bay from Beefan and Garveross Mountain looking toward Malin More near Glencolumbcille, (Gleann Cholm Cille) County Donegal. The second bay is Glenn Bay with Rossan Point on the far side of Glenn Bay.
Glencolumbcille NEXT
Glencolumbcille PREVIOUS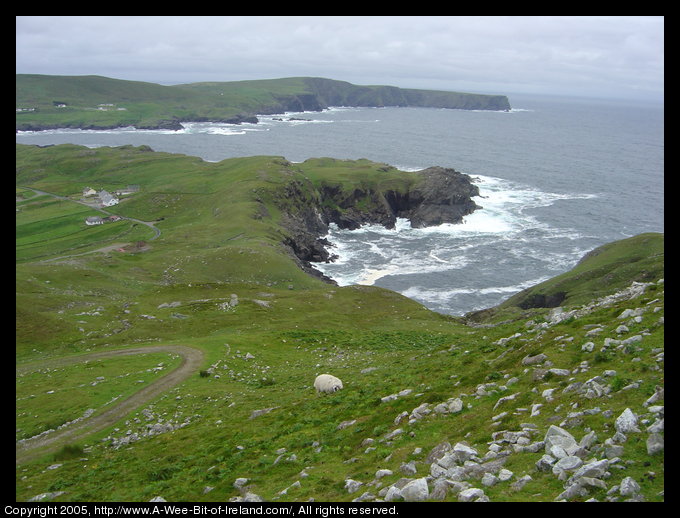 This page is on a slow server. Please be patient while the pictures load.
Copyright 2005-2006, A-Wee-Bit-of-Ireland.com