Cross Slab in Glencolumbcille
This ancient cross slab is Turas 2 for pilgrims in Glencolumbcille, (Gleann Cholm Cille) County Donegal. It is near the Columbcille Church. This side appears to me to have pre-Christian Celtic art.
Glencolumbcille NEXT
Glencolumbcille PREVIOUS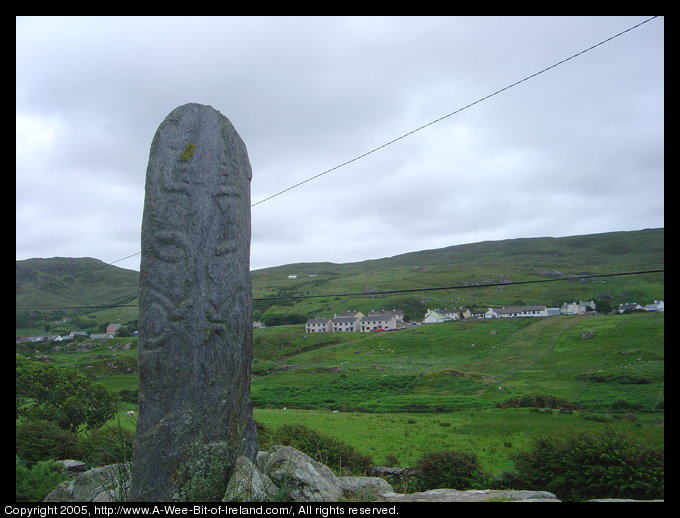 This page is on a slow server. Please be patient while the pictures load.
Copyright 2005-2006, A-Wee-Bit-of-Ireland.com