Cloghanmore Megalithic Tomb
Cloghanmore megalithic tomb at Malin More, Glen Columbcille, Donegal. According to http://www.megalithomania.com/show/site/1199, "I was lucky enough to arrive here about midday and I witnessed a great sight. To the south of the monument the mountains rise up and the one due south has an arced ridge. Being close to mid-winter the sun at this time of year is at its lowest high point at midday and, while I stood in front of the latter sub-chamber I witnessed the sun ride across the top of this arced ridge. A wonderful phenomenon to behold and (I think) possibly the first time this has been noticed and documented. At midday the sun shines directly into the second chamber mentioned above."
Cloghanmore NEXT
Cloghanmore PREVIOUS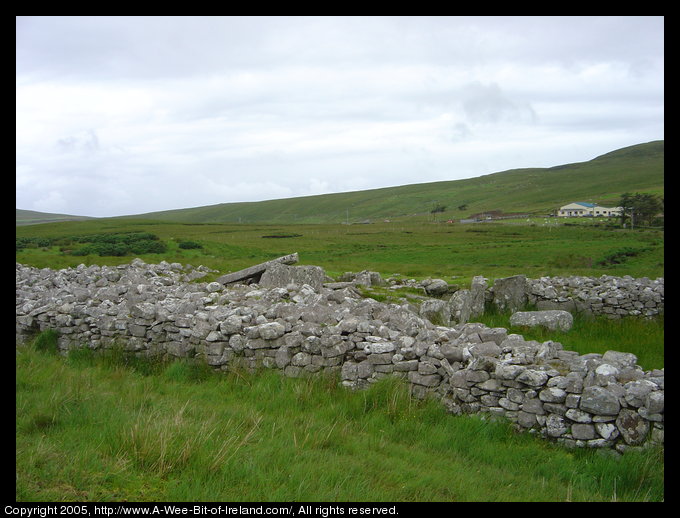 This page is on a slow server. Please be patient while the pictures load.
Copyright 2005-2006, A-Wee-Bit-of-Ireland.com