Cloghanmore Megalithic Tomb
Cloghanmore megalithic tomb at Malin More, Glen Columbcille, Donegal. The very nice lady in the building across the road told me that this ancient burial place was found when digging turf. That explains why the walls are so well preserved. There are passage graves and a courtyard.
The lady across the road also told me that one Christmas Eve she saw lights at the megalitic monument and thought that the fairies had come to get her. She said that she turned off her lights and closed her door and windows and sat in her chair until daylight. Then she went next door to tell her neighbor how frightened she had been. The neighbor had moved there from Germany and did not know about fairies. She said she had felt so sorry for those poor dead people with no one to remember them that she had gone across the road and lit some candles for them.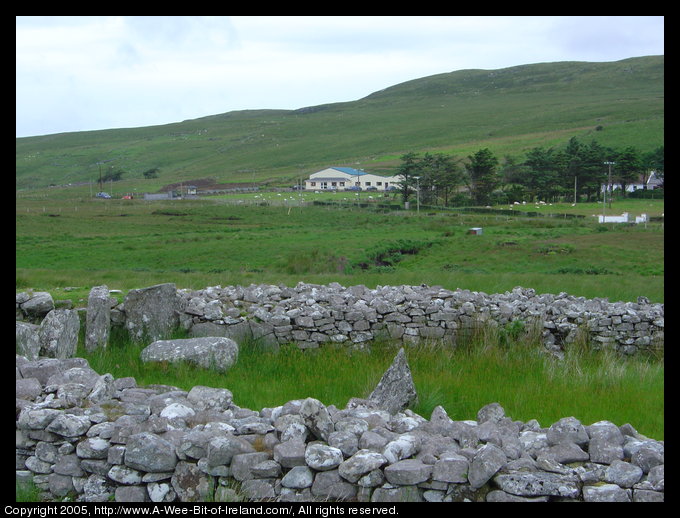 This page is on a slow server. Please be patient while the pictures load.
Copyright 2005-2006, A-Wee-Bit-of-Ireland.com