View from a Mountain Pass Near Ardara, Donegal
This is a view from a mountain pass between Glen Columbcille and Ardara (Ard an Ratha), in County Donegal, Ireland. Wool from sheep like this one make wonderful Irish sweaters. The Photo was taken on July 8, 2005.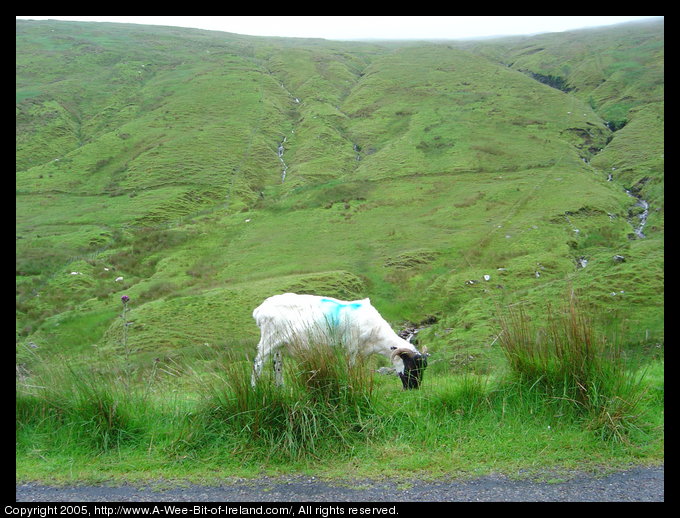 This page is on a slow server. Please be patient while the pictures load.
Copyright 2005-2006, A-Wee-Bit-of-Ireland.com