Benbulben Mountain near Drumcliff
Benbulben Mountain near Drumcliff, Co. Sligo. W. B. Yeats grave is nearby.
Under bare Ben Bulben's head
In Drumcliff churchyard Yeats is laid

Yeats' poem also mentions
"an ancient cross"
. Yeats grandfather was rector at the church.
Other photos of Benbulben Mountain are at the geological survey of Ireland web site. Benbulben Mountain is almost invisible on the horizon in this photo taken from a hill across Donegal Bay in County Donegal.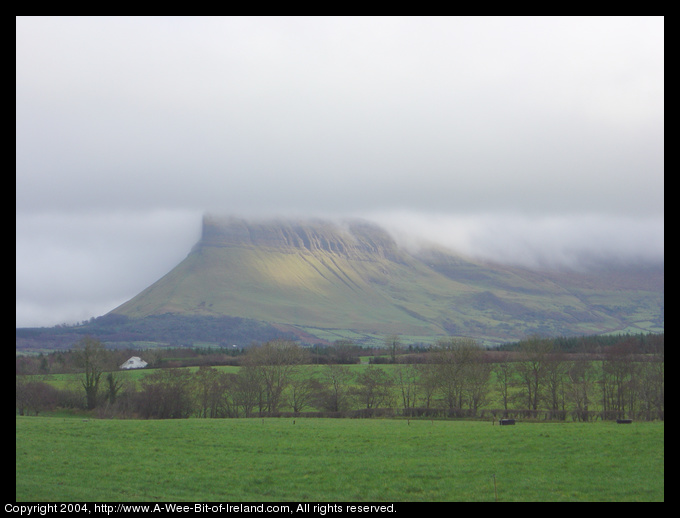 This page is on a slow server. Please be patient while the pictures load.
Copyright 2004-2007, A-Wee-Bit-of-Ireland.com