Creevykeel
Creevykeel court tomb, view from the South side. The enclosure of standing stones is possibly a passage tomb? The truck in the background was in the parking area along the N15 highway.
Next Creevykeel. Previous Creevykeel.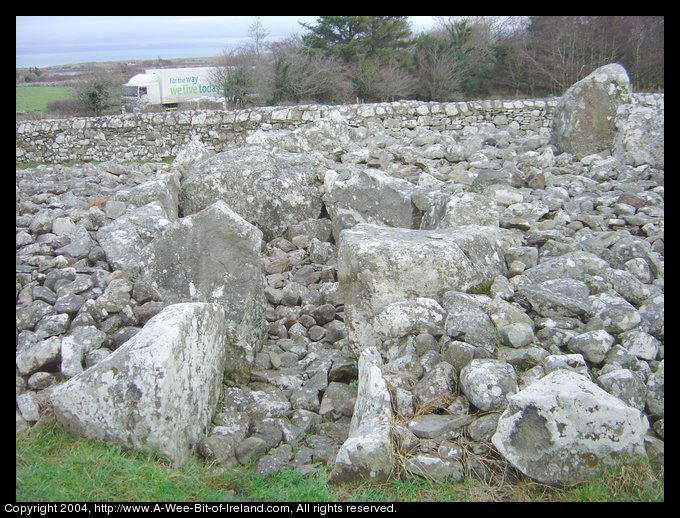 This page is on a slow server. Please be patient while the pictures load.
Copyright 2004-2006, A-Wee-Bit-of-Ireland.com