This is another standing stone near Annascaul in County Kerry. It is in Anagap very close to Annascaul and it is also about 4 meters (12 feet) tall. This photo shows the gap in the mountains that gives Anagap its name. Cnoc Mhaoilionain is on the left in this photo. Below the large photo there is a zoomed in photo of the stone.
A kind farmer gave me permission to walk across his land to take these photos.
Legend has it that Cu Chulainn defended a girl called Scal from the summit of Cnoc Mhaoilionain. A giant tried to capture her but Cu Chulainn rescued her and he and the giant fought for days hurling boulders at one another from the summits on either side of the lake until Cu Chulainn was seriously injured and fell. Cu Chulainn did not die, but Scal thought he had and drowned herself in the lake, which takes its name from her.

http://www.scouts.ie/filestore/documents/events_documents/venture_scout_events/0607_-_V015,_Route_Outline.pdf I found this in a PDF file on a scouting web page, but now the link is broken.
The The OSI Irish Grid reference appears to me to be about Q 025 589 on sheet 70.
The third photo on this page shows the cairn on the mountain top to the right of the gap. This is said to be the burial place of Cu Chulainn. More about Cu Chulainn is at http://en.wikipedia.org/wiki/C%C3%BAchulainn. A translation to English of the Táin Bó Cúailnge from the Book of Leinster is at the University College Cork and has the life story of Cu Chulainn.
Next photo of standing stone. Previous photo of standing stone. Index to photos of standing stones. Photos of Lough Anscaul and the surrounding area near Anagap, Kerry, Ireland.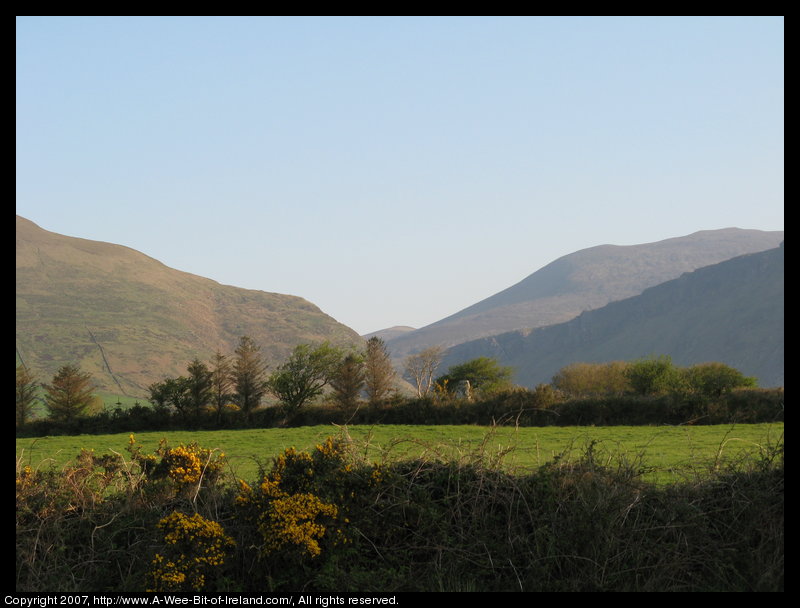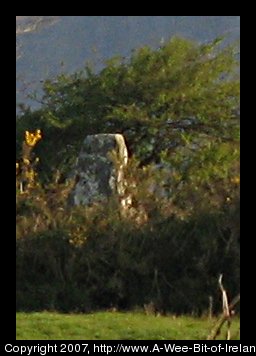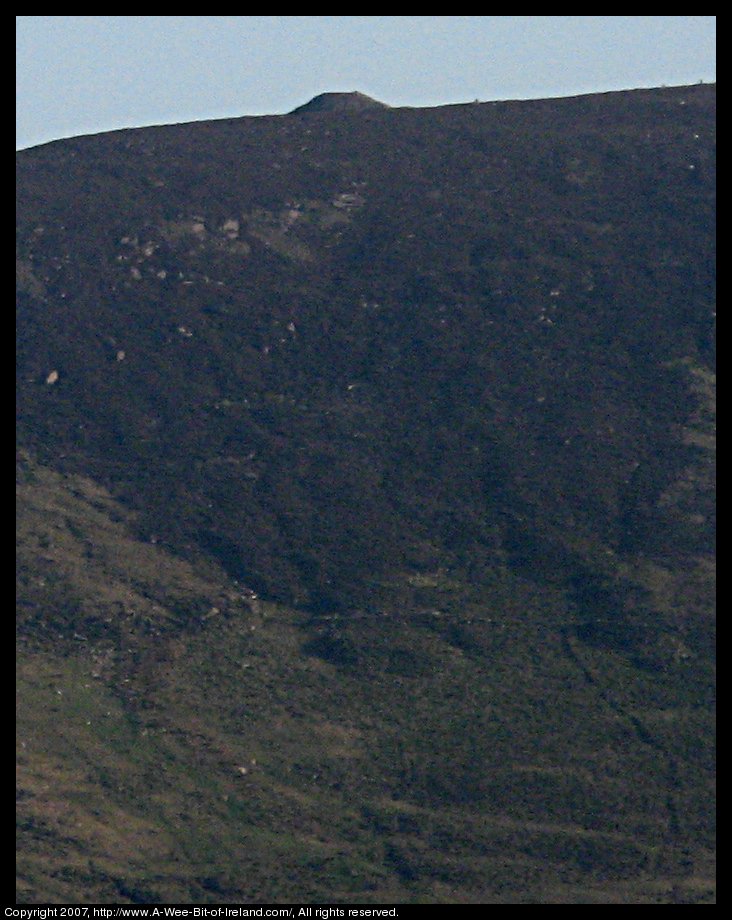 This page is on a slow server. Please be patient while the pictures load.