Standing Stone in County Kerry
This is another standing stone near Annascaul in County Kerry. I think it may be in the townland of Ard Draighneain (I hope someone will email me if I am wrong) and it is also about 4 meters (12 feet) tall. I did not obtain permission to walk up close to the stone, so this photo is from the road between Balintermon and Ard Draighneain. I also went to the site of the new building construction and asked permission, but was told no one is allowed to walk through the active construction site. The The OSI Irish Grid reference appears to me to be about Q 019 602 on sheet 71. Next photo of standing stone. Previous photo of standing stone.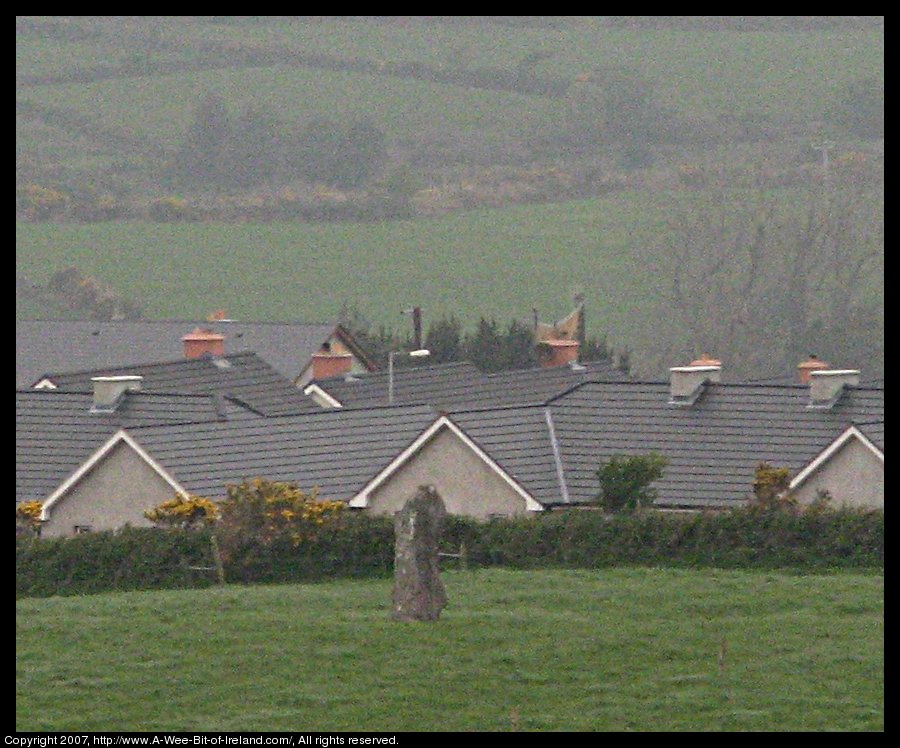 This page is on a slow server. Please be patient while the pictures load.
Copyright 2007-2008, A-Wee-Bit-of-Ireland.com