St. Cartha's Church Near Kilcar Co. Donegal
The ruins of Saint Cartha's Church near Kilcar Village, Donegal. It was built about the year 640. The current parish of Saint Cartha in Kilcar is described on the web page of the Diocese of Raphoe. Kilcar Village takes its name from St. Cartha. Kil means church in Irish. In the second photo, Kilcar is visible through the arch of the ruined church.
Teach Pobail Chárha Naofa, Cill Chártha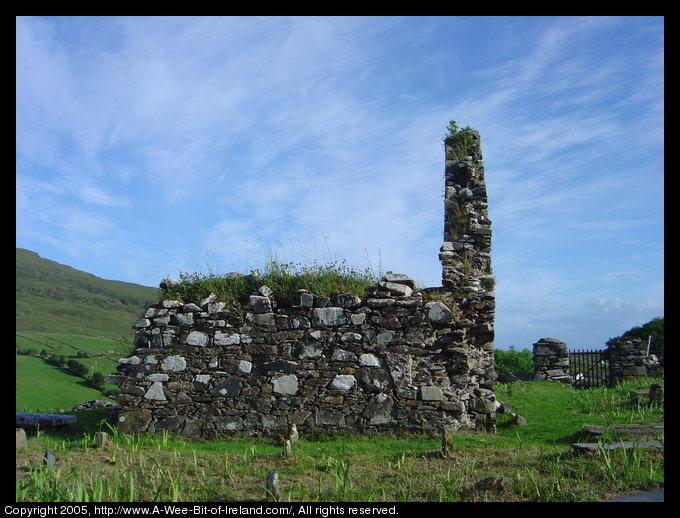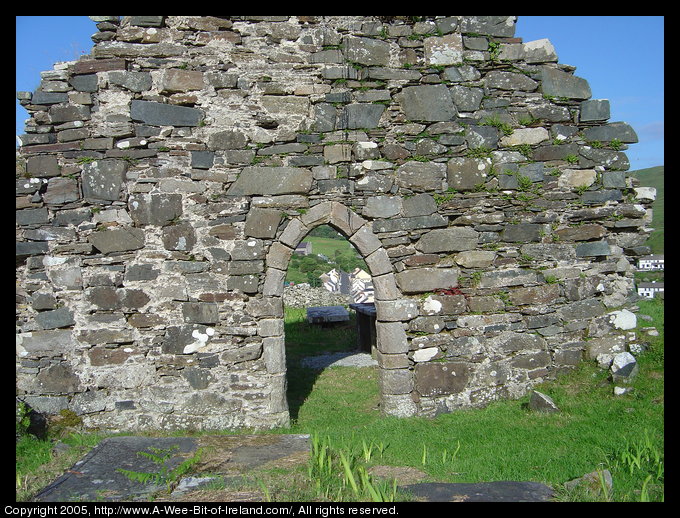 This page is on a slow server. Please be patient while the pictures load.
Copyright 2005-2006, A-Wee-Bit-of-Ireland.com