Slieve League, Donegal
I read that Slieve League (Sliabh Liag) is the highest sea cliff in Europe. This photo was taken from the car park near Teelin. The path has a fence on the left to keep tourists from falling off. One of the smaller insets shows two tourists climbing on past the end of the fence and the other shows the fence.
Slieve League NEXT
Slieve League PREVIOUS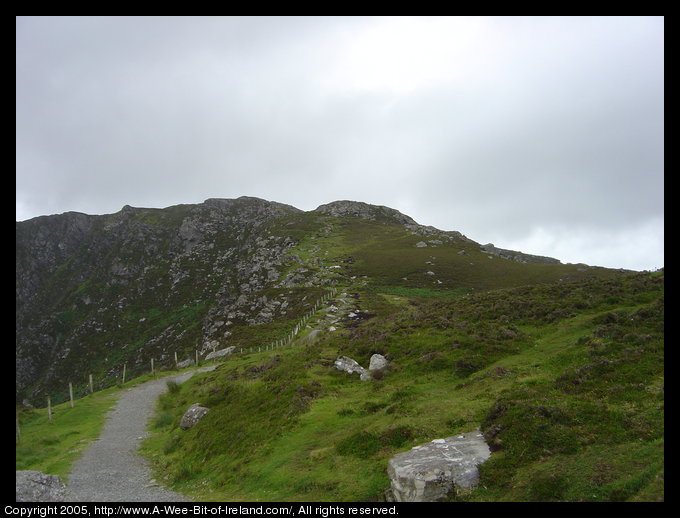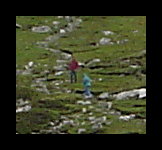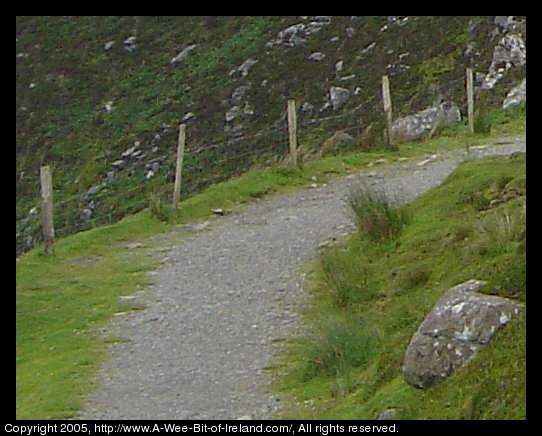 This page is on a slow server. Please be patient while the pictures load.
Copyright 2005-2006, A-Wee-Bit-of-Ireland.com