Kilclooney More Dolmen in County Donegal
Kilclooney More portal tomb in County Donegal. More about this portal tomb is at http://www.megalithomania.com/show/site/1173. This structure, or sculpture, is nearly 6000 years old. People have been buried there at various times, but there is no way to know if that was its original purpose.
Kilclooney More NEXT
Kilclooney More PREVIOUS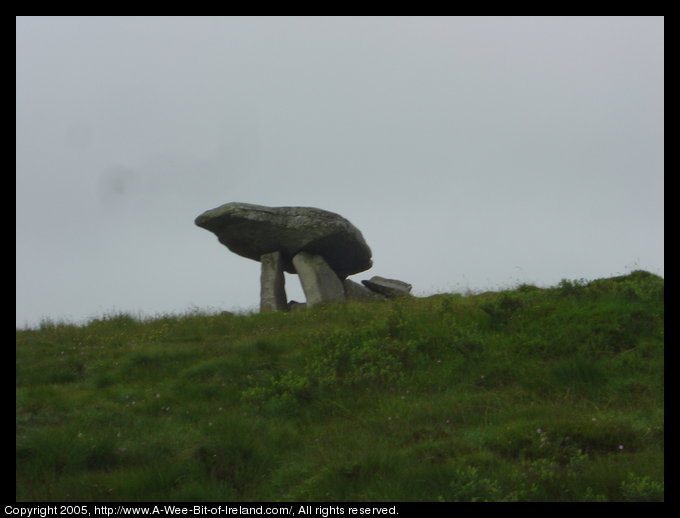 This page is on a slow server. Please be patient while the pictures load.
Copyright 2005-2006, A-Wee-Bit-of-Ireland.com