A Back Road near Kilcar, Donegal
This road goes west from Kilcar, Donegal over the hill toward Carrick. Slieve League is in the background. This road is marked as a walking path, but has a posted speed limit of 80 kilometers per hour where it leaves Kilcar Village.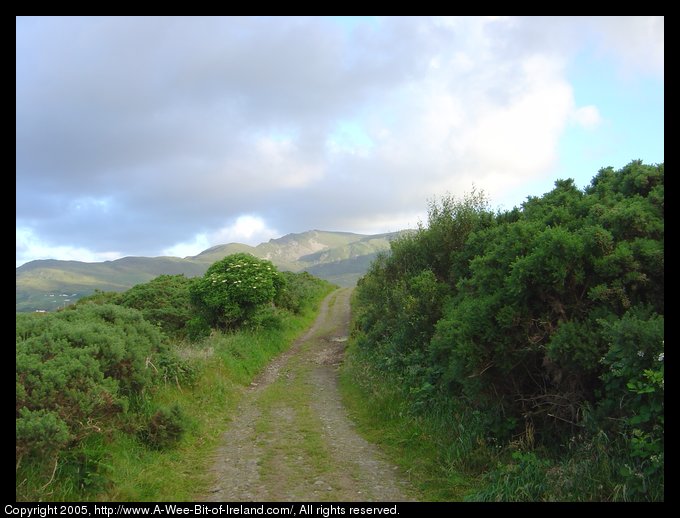 This page is on a slow server. Please be patient while the pictures load.
Copyright 2005-2006, A-Wee-Bit-of-Ireland.com