View from Mountain
The view of Glencolumbcille from Beefan and Garveross Mountain. In the second photo, just at the left edge of a dark green mound near the center of the photo is a gray mound of stones that marks Saint Columba's holy well. Saint Columba is another name for Columbcille who was related to the O'Donnell ancestors.
Glencolumbcille NEXT
Glencolumbcille PREVIOUS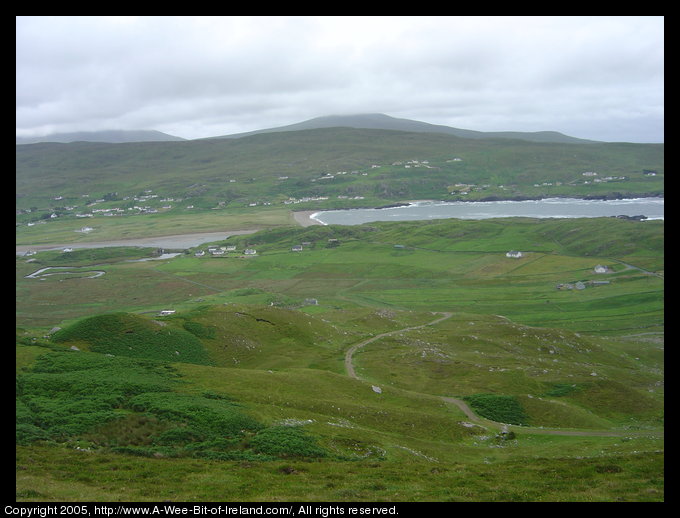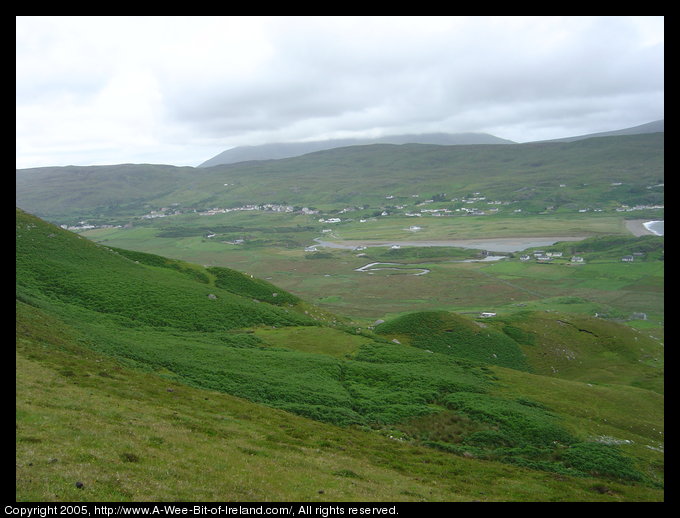 This page is on a slow server. Please be patient while the pictures load.
Copyright 2005-2006, A-Wee-Bit-of-Ireland.com