Sheep in County Donegal
Sheep in County Donegal along the R250. For wool hats made in Donegal, Ireland visit our store at https://www.aweebitofireland.com/. I think that the two lambs in second photo are of the breed known as Donegal blackface mountain, but I am not certain.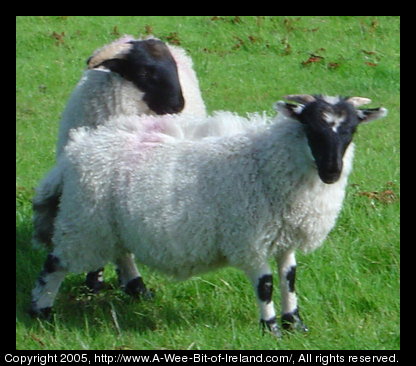 This page is on a slow server. Please be patient while the pictures load.
Copyright 2005-2009, A-Wee-Bit-of-Ireland.com