Sea Cliffs in County Clare
These sea cliffs are where the Burren in Co. Clare, Ireland meets the Atlantic ocean. The surf was making load booming noises as it crashed into caves in the cliffs. This photo was taken between Ballyvaughn and Doolin.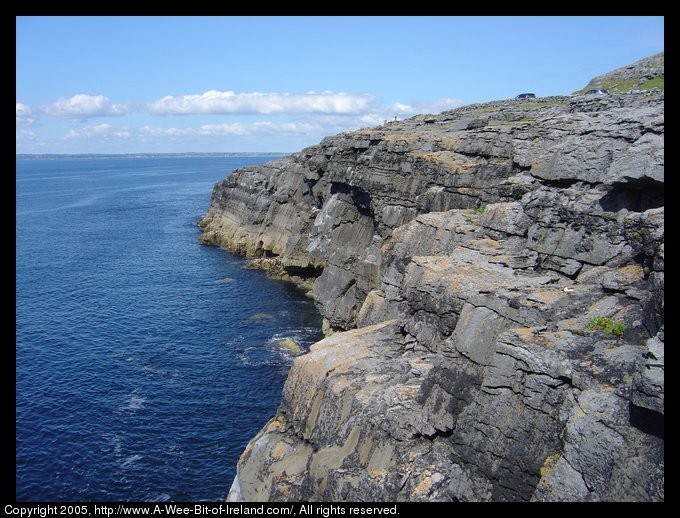 This page is on a slow server. Please be patient while the pictures load.
Copyright 2005-2006, A-Wee-Bit-of-Ireland.com