Wild flowers near Poulnabrona Dolmen
These are wildflowers of the Burren near the Poulnabrona Dolmen in County Clare, Ireland. This is a very accessible megalithic monument near the road. Tour busses were stopping for photo opportunities.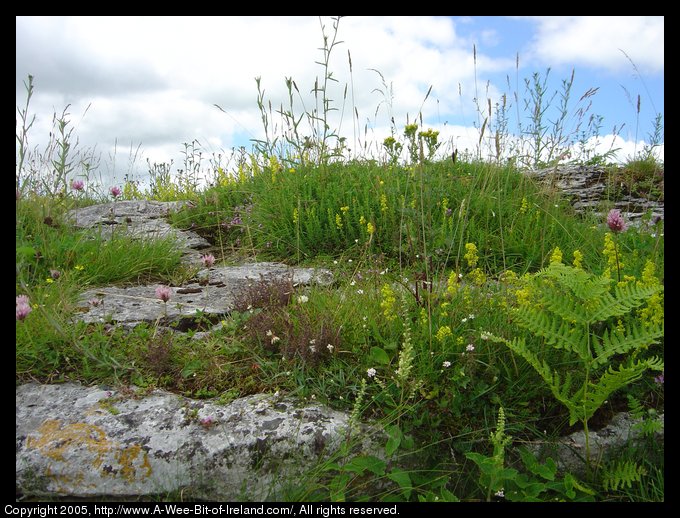 This page is on a slow server. Please be patient while the pictures load.
Copyright 2005-2006, A-Wee-Bit-of-Ireland.com