Avoca Handweavers Loom
Avoca Handweavers has an interesting history and wonderful products which are available from the A-Wee-Bit-of-Ireland.com store.
More about Avoca Handweavers may be found at http://en.wikipedia.org/wiki/Avoca_Handweavers
Next photo of Avoca Mill
.
Previous photo of Avoca Mill
.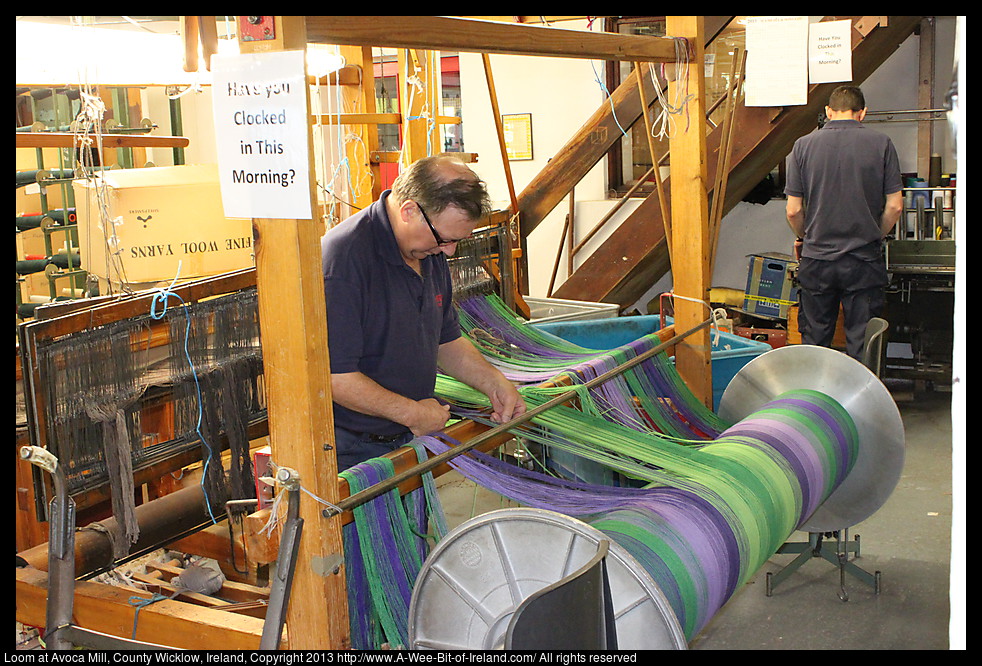 This page is on a slow server. Please be patient while the pictures load.
Copyright 2013, A-Wee-Bit-of-Ireland.com