Glenveagh Castle
This is Glenveagh Castle in Glenveagh National Park, County Donegal, Ireland on August 5, 2013. According to Heritage Ireland: "Some 16,540 hectares (40,873 acres) of mountains, lakes, glens and woods, with a herd of red deer. A Scottish style castle is surrounded by one of the finest gardens in Ireland, which contrast with the rugged surroundings."
More about Glenveagh may be found at http://en.wikipedia.org/wiki/Glenveagh_Castle and at https://www.glenveaghnationalpark.ie/explore-experience/article-castle-history/ (retrieved June 21, 2021).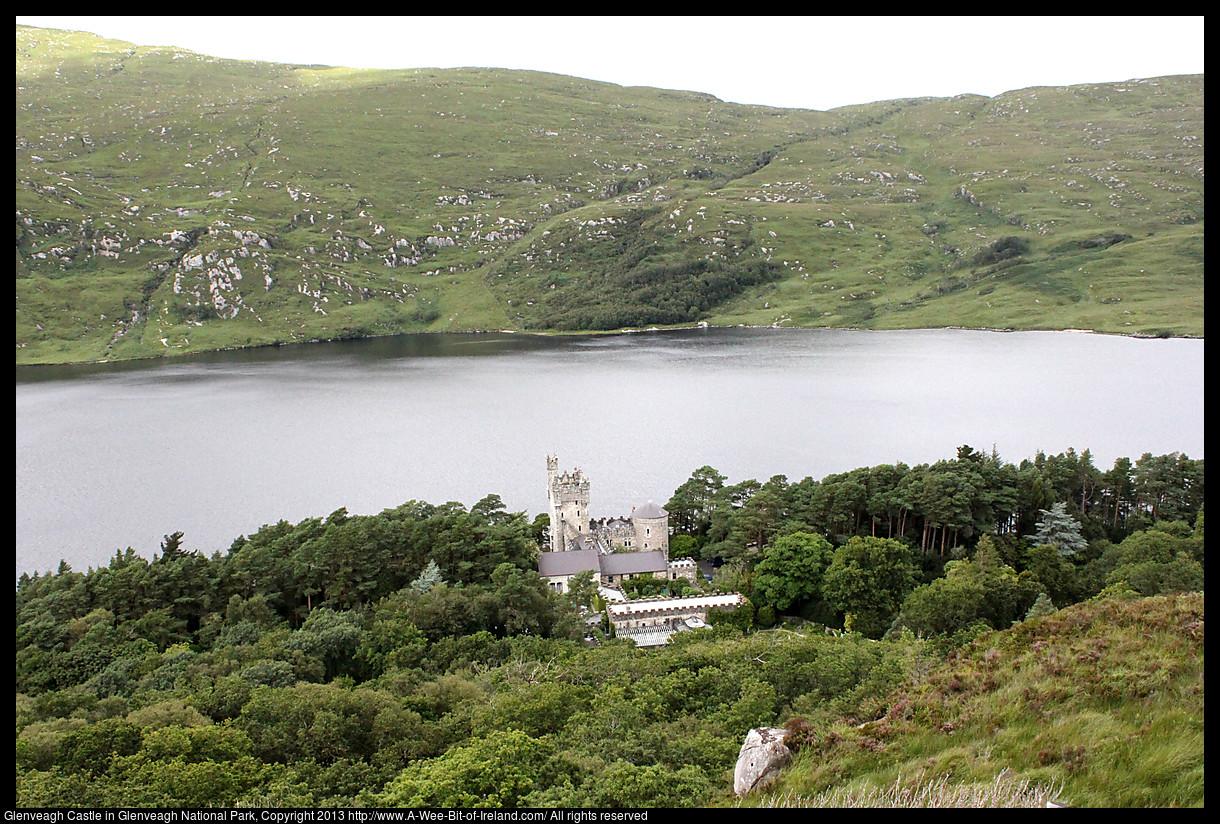 This page is on a slow server. Please be patient while the pictures load.
Copyright 2013, A-Wee-Bit-of-Ireland.com