Inishowen Lighthouse
This lighthouse protecting Lough Foyle is at Stroove (also spelled and pronounced Strove), Moville, Donegal, Ireland.
More about Inishowen Lighthouse may be found at http://www.cil.ie/tourism/our-lighthouses/inishowen.aspx The Commissioners of Irish Lights have the history of the lighthouse and its present capabilities.
A photo of the lighthouse from 1865 (or possibly later) is at the National Library of Ireland. http://catalogue.nli.ie/Record/vtls000335401 French, Robert, and William (William Mervyn) Lawrence. Inishowen Lighthouse, Innishowen, Co. Donegal. 18651914.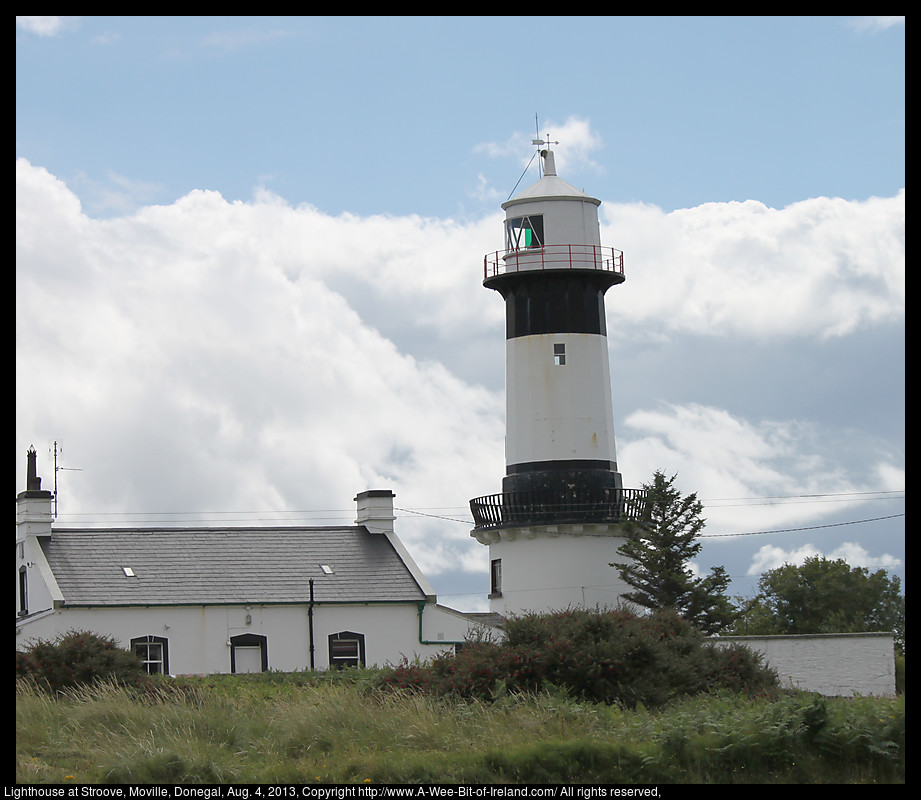 This page is on a slow server. Please be patient while the pictures load.
Copyright 2013 (updated in 2014), A-Wee-Bit-of-Ireland.com