The Diamond in Monaghan Town
Many Irish towns have a "Diamond" in the center of the town. It seems like nearly all traffic goes through the Diamond.
More about Monaghan Town may be found at http://en.wikipedia.org/wiki/Monaghan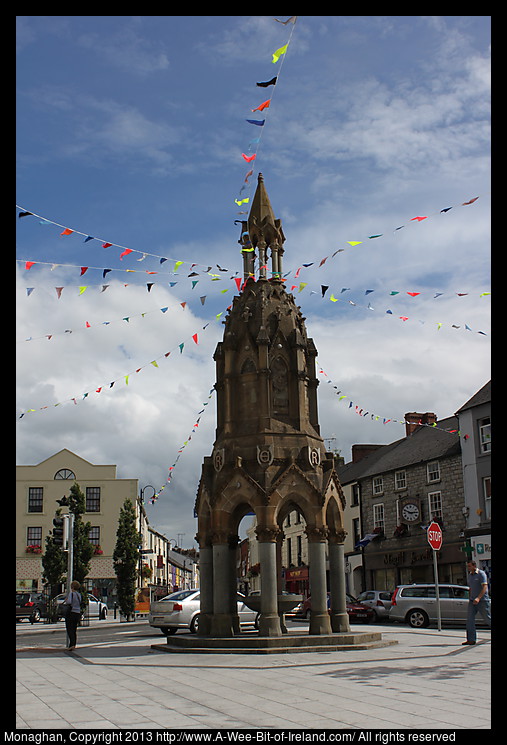 This page is on a slow server. Please be patient while the pictures load.
Copyright 2013, A-Wee-Bit-of-Ireland.com