Standing Stone in County Kerry at Anagap
The close up photo at the bottom of this page shows two, or maybe three, circles inscribed upon the face of the stone. Megalithic monuments often have decorations. These have weathered util barely visible. The The OSI Irish Grid reference for this standing stone appears to me to be about Q 025 589 on sheet 70. Next photo of standing stone. Previous photo of standing stone.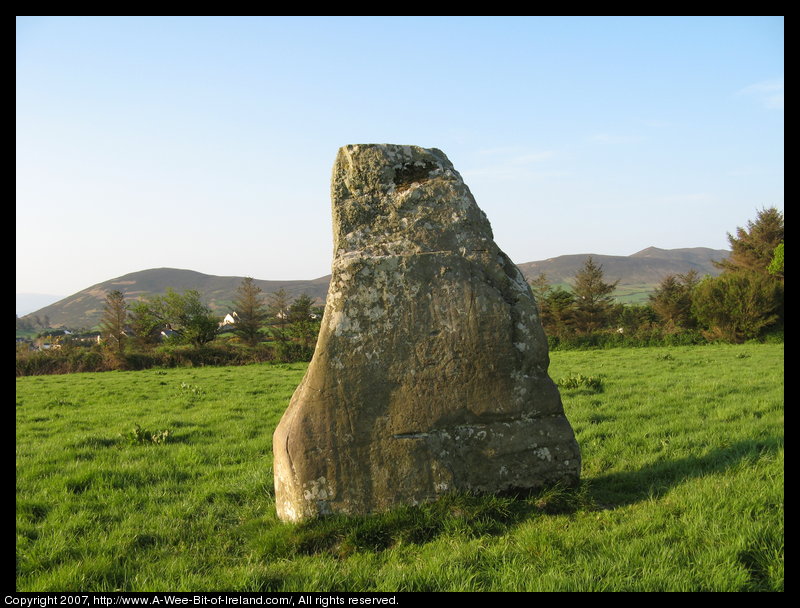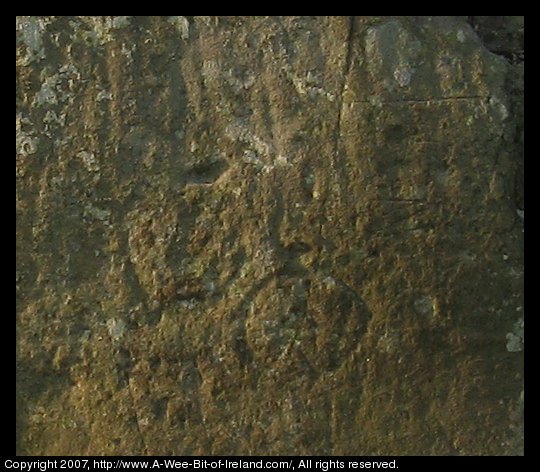 This page is on a slow server. Please be patient while the pictures load.
Copyright 2007-2008, A-Wee-Bit-of-Ireland.com