Ogham Writing on Standing Stone in County Kerry
Standing stone near Annascaul in County Kerry. It is in the townland of Balintermon and about 4 meters (12 feet) tall. This photo shows Ogham writing on one corner of the stone. The writing is the slashes. Next photo of standing stone. Previous photo of standing stone.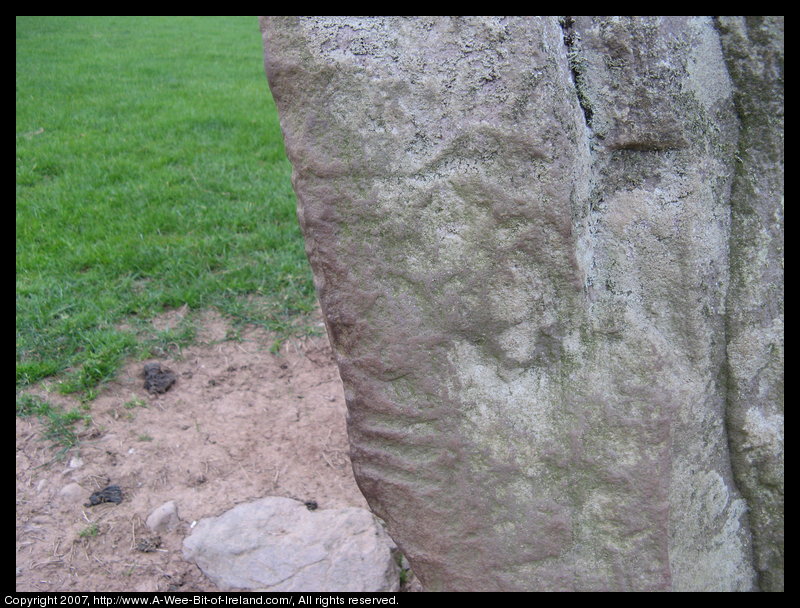 This page is on a slow server. Please be patient while the pictures load.
Copyright 2007-2008, A-Wee-Bit-of-Ireland.com