Boulder Beach and Ring Fort at Minard
This is the boulder beach next to Minard Castle. There is a ring fort on the hill above the beach (shown in the zoomed in view at the bottom of this page). This place has been fortified for a very long time.
We also took photographs at a restored ring fort in County Donegal.
Next photo of Minard Previous Minard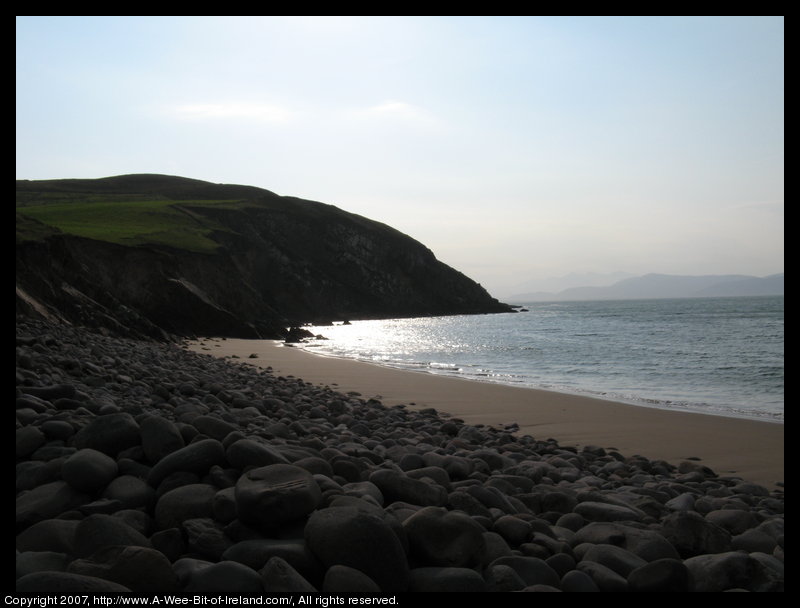 I photographed another ring fort in County Donegal in July 2005.
This page is on a slow server. Please be patient while the pictures load.
Copyright 2007, A-Wee-Bit-of-Ireland.com