Ewe with Twin Lambs in Donegal
This is a ewe with twin lambs resting on green grass between Killybegs and Kilcar in County Donegal. I took this photo on April 26, 2007 from the coast road.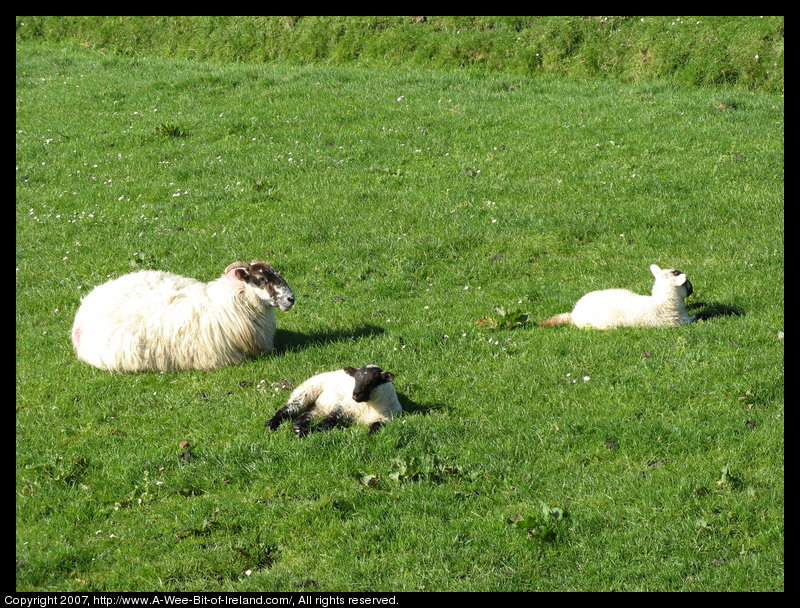 This page is on a slow server. Please be patient while the pictures load.
Copyright 2007, A-Wee-Bit-of-Ireland.com