Caherconree Mountain in County Kerry
Caherconree Mountain is in County Kerry on the Dingle Penninsula. I walked up to the promontory fort on the top of the mountain on May 3, 2007. This is the view from inside the fort looking west toward Annascaul and Dingle. Bog is slippery when wet and I had fallen once already so I did not want to get too close to the edge.
More photos of Caherconree. Next photo of Caherconree. Previous photo of Caherconree.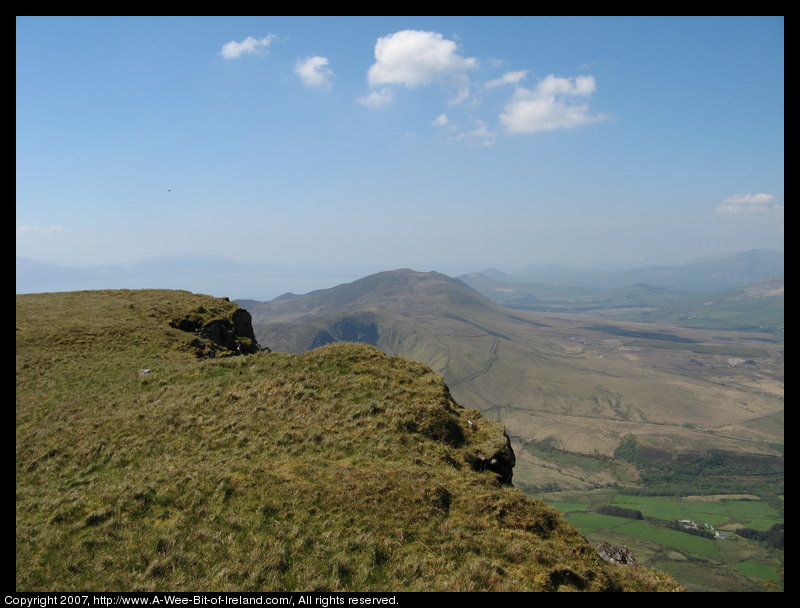 This page is on a slow server. Please be patient while the pictures load.
Copyright 2007-2009, A-Wee-Bit-of-Ireland.com