Caherconree Mountain in County Kerry
Caherconree Mountain in County Kerry. I walked up to the promontory fort on May 3, 2007. The sign in the photo is next to a car park large enough for one or two cars. The marked path to the fort starts next to the sign.
The sign says:

This fort was reputedly built by Cúror Mac Dáire, ledgendary king of West Munster during the Red Branch Era, the Early Iron Age. His magical powers mentioned in many Irish sagas and his name is referred to among the gods in Welsh folklore.
More photos of Caherconree. Next photo of Caherconree. Previous photo of Caherconree.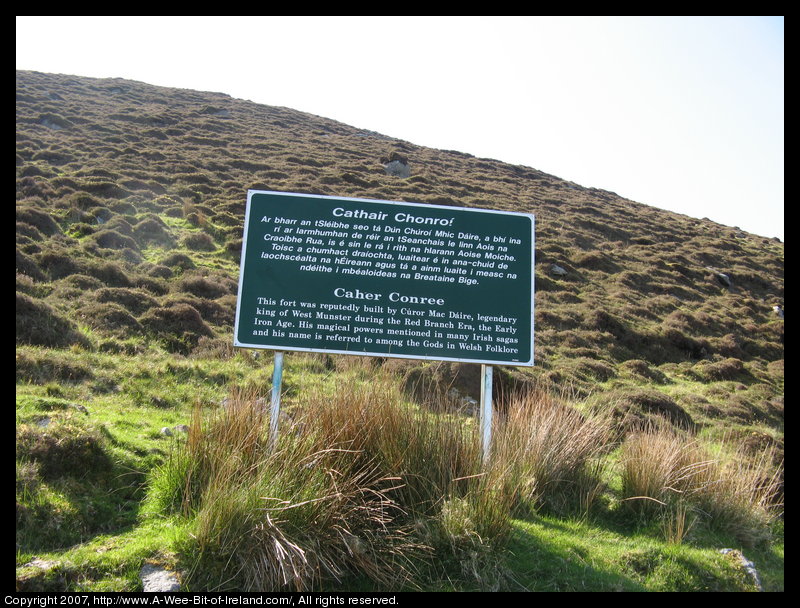 This page is on a slow server. Please be patient while the pictures load.
Copyright 2007-2009, A-Wee-Bit-of-Ireland.com