Assistant Store Cat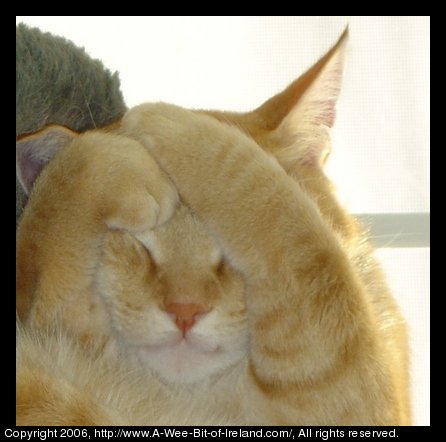 Assistant Store Cat Bob is worn out from stocking all the great Irish sweaters for sale. He decided the best thing for him to do was to take a short kitty nap.
Bob Cat was a supporter of Paws and Tails Animal Rescue, but their web page seems to be gone now.
The adventures of Curious Sheep, Director of Marketing.
Copyright 2003-2006, A-Wee-Bit-of-Ireland.com